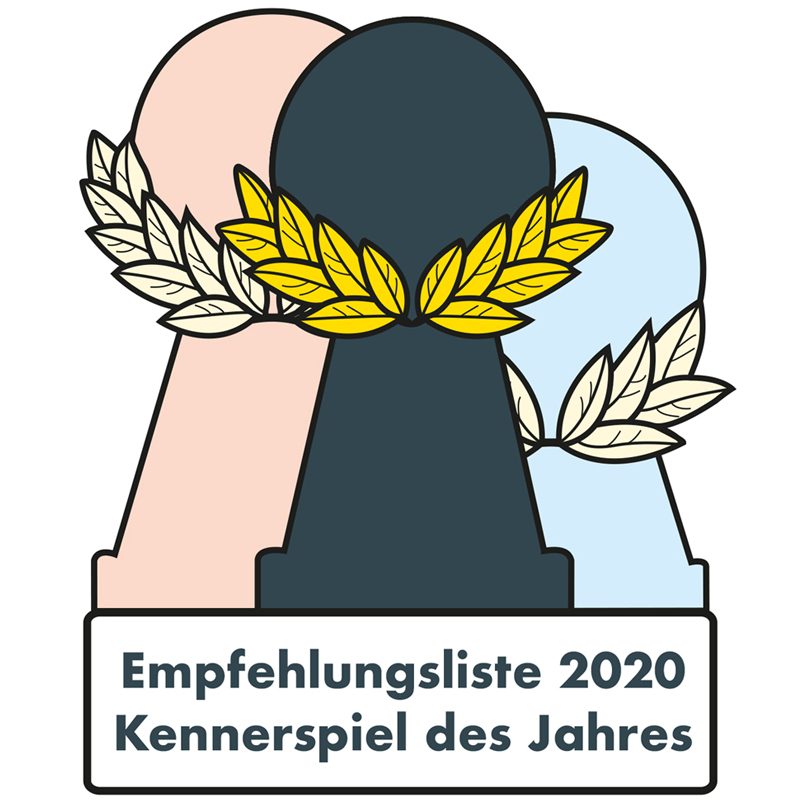 The Spiel des Jahres is, along with the Cannes Golden Aces, one of the most famous awards in the world of board games.
If Res Arcana miss the podium this year, it is part of the jury's list of recomendations - Expert category.
Still enjoyable!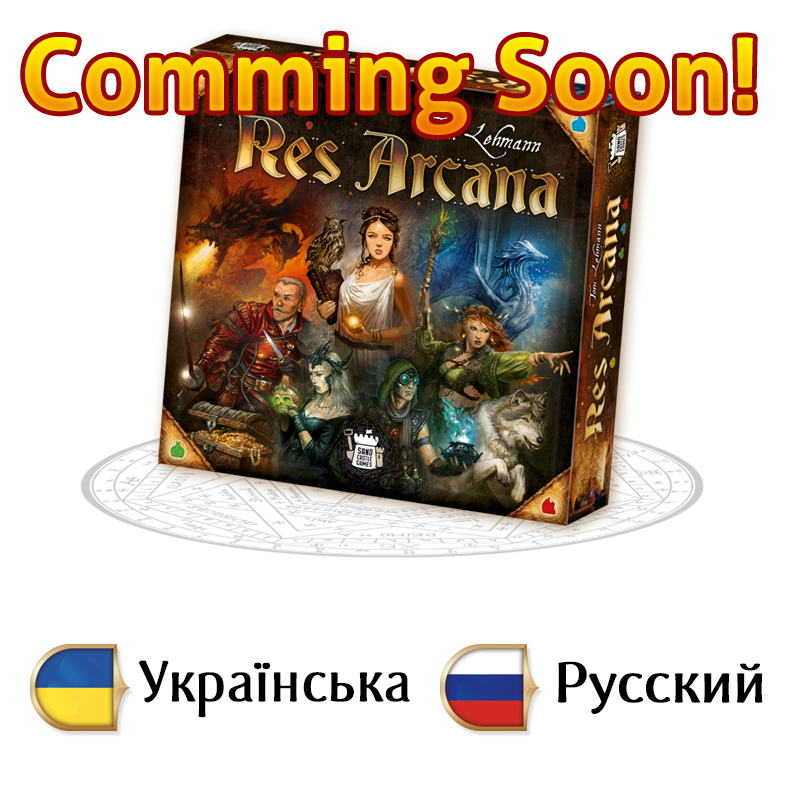 Res Arcana translations to come
We are pleased to announce that Res Arcana will be released in Russia and Ukraine during fall 2020 (or earlier?).
This will bring the game to eleven languages ​​translated so far!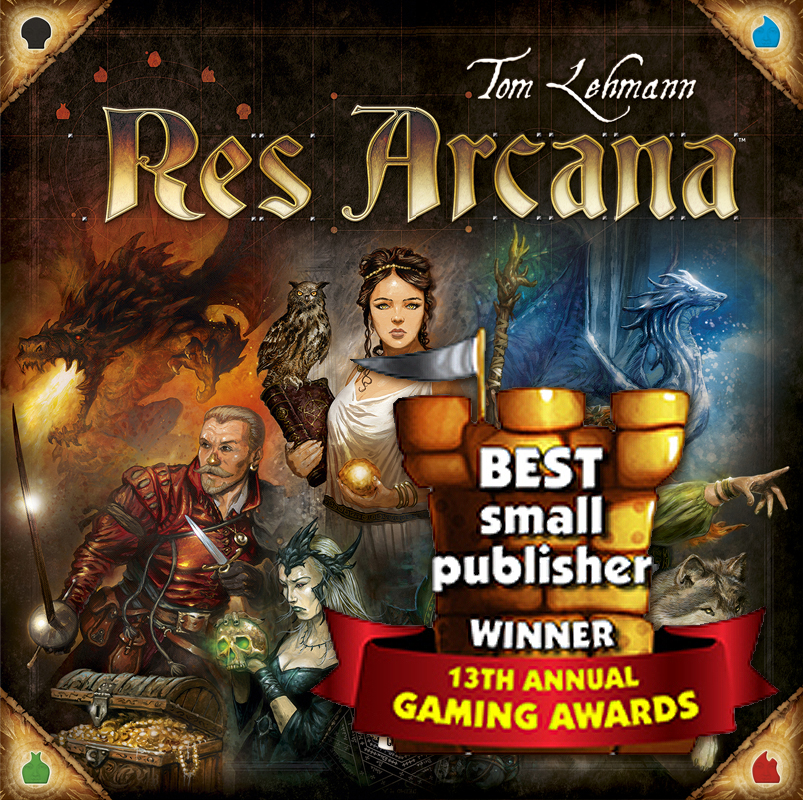 We wanted to tell you how happy and proud we are to have received the best game from a new publisher award 2019 from The Dice Tower.
This prize means a lot to us as Dice Tower is one of the pillars of the gaming community, a higly trusted reference on the web.
And they are cool people too. 🙂
Lux et Tenebrae
In a dark cathedral, a mage harnesses the power of demons to enhance her spells. In an alchemical laboratory, a diviner inscribes a scroll of destruction. Meanwhile, a bard and beastmaster seek out the prismatic dragon and golden lion to keep the forces of darkness at bay.
Lux et Tenebrae™ (light and darkness) is the first Res Arcana™ expansion.
Lux et Tenebrae expands Res Arcana to 5 players, adds a new artifact type – demons – and introduces scrolls: special one use powers that can be gained one round and saved for future rounds. New mages, magic items, monuments, places of power, and artifacts further expand the game.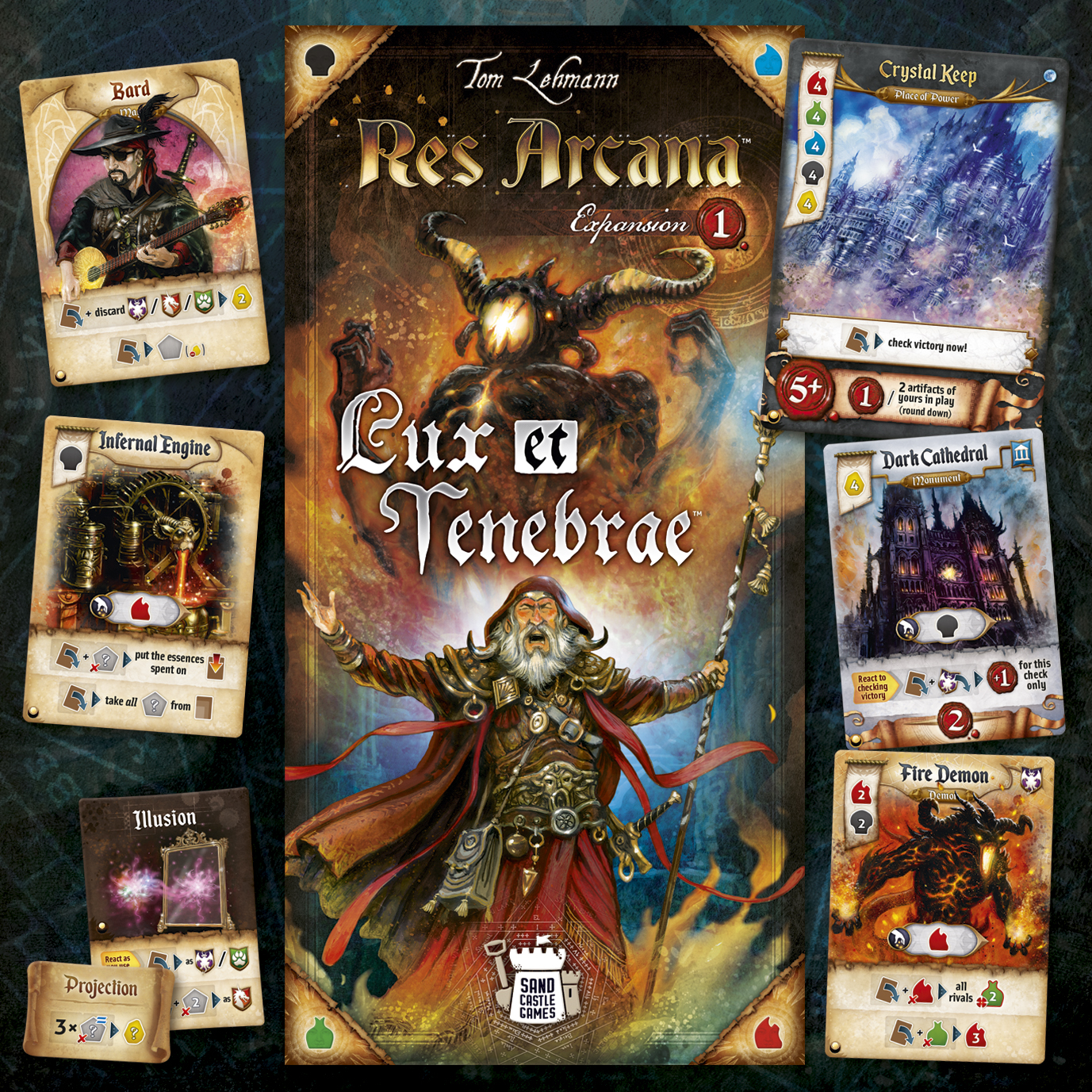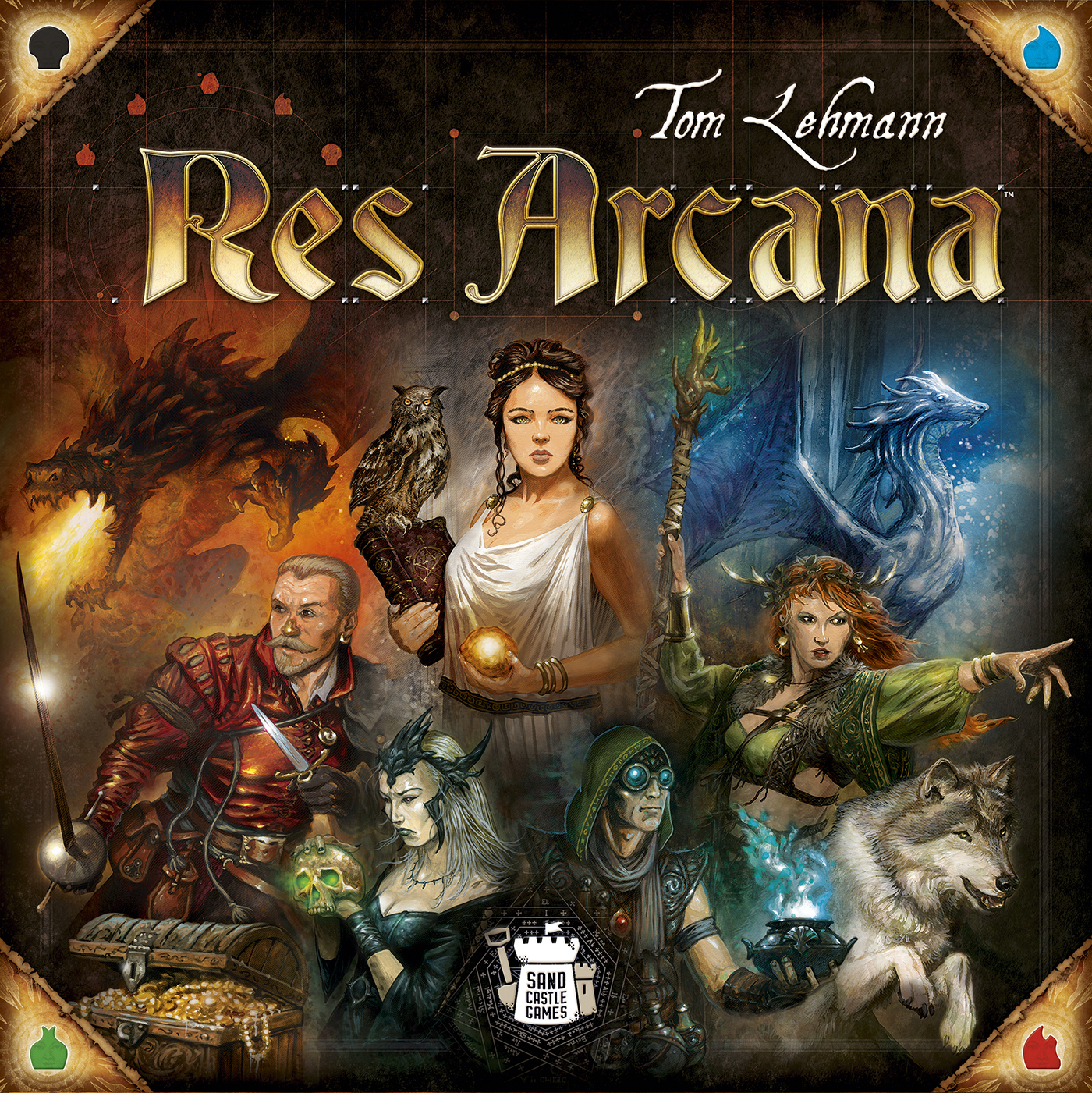 Res Arcana
In Res Arcana, 2-4 alchemical mages vie for control of ancient monuments and places of power. Use your magical essences and items to build artifacts, activate their powers, and command dragons. The mage with the most victory points wins!
Designed by Tom Lehmann and richly illustrated by Julien Delval, Res Arcana offers a unique gaming experience. Available now in English and French.
While we try our best, sometimes production errors creep in.
If your game has damaged or missing parts, please fill out the customer support form of our local distributor, depending on where you purchased your game.
Created by a small group of game enthusiasts and industry veterans who were instrumental in several blockbusters like Citadels, Ticket to Ride and Small World, Sand Castle Games is a US based board game publisher that wishes to focus on a limited number of high quality releases, publishing elegantly designed and beautifully produced board games.
If you have a question, please fill the form